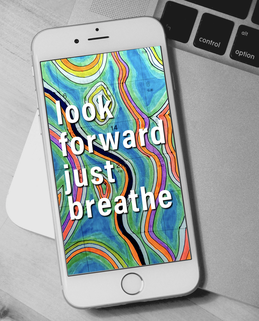 Before the lockdown began, I had no idea that taking an online Iyengar yoga class was even possible. But with the nation in various stages of quarantine, yoga studios have had to reinvent themselves to maintain relevance and keep their businesses afloat. Most yoga classes are now via Zoom.
   The thought of an online Iyengar yoga class was an exciting prospect for me. I live in Antipolo and must deal with a traffic-heavy two-hour commute in order to get to the Sankalpa studio for a Friday class at four in the afternoon. But now, no commute! Then again, I did have some reservations. How would our teachers correct us without making the necessary physical adjustments and having the benefit of examining us from various angles? Also, knowing full well that my inflexible, rigid body needed a lot of limbering up, my expectations for online class instruction were low.
   Regardless, I was ready to be one of Sankalpa's guinea pigs. I attended the eight introductory classes which were team-taught by Beth and Jessie. Seniors like me, I figured they would be sympathetic to my inflexibility issues. They each had different styles, so it was fun to experience two approaches towards achieving the same goal. I realized that since the classes were taught online, verbal accuracy in explicit instructions is necessary. The more precise, the better. Both Beth and Jessie came through with flying colors. If we carefully listened, we would definitely be able to follow their instructions. It is also a blessing that the classmates I had in the introductory sessions also went on to attend Level 1 classes.  We began to feel comfortable with each other and with the pace and progress we were making as a group. 
   I was initially surprised at how much I enjoyed the online classes. I got a full workout. My heart was pumping, I was sweating, and my legs were tired. I could understand what my instructors were telling me to do. I can do this—what a revelation! 
   Since then, apart from my twice weekly Sankalpa schedule, I also attend a couple of online Iyengar yoga classes taught by an Indian instructor from New Delhi. This has also given me a different perspective and has added to my total experience of Iyengar yoga. 
   Although I do miss having instructors correct my poses by actually touching my body, I have gladly embraced online classes and intend to continue even after the lockdown has been lifted. I now know that it is possible to do a combination of online and regular in-person classes when the lockdown is lifted and the pandemic crisis is over. 
   The online format also made me realize what a challenge it is for the teacher, not only to demonstrate the pose but also to pay close attention to each student whose image comes from one fixed camera angle and is showcased in a gallery on a small screen. 
   Thank you to Elena and the Sankalpa team for making online classes possible, and for having the diligence and determination to teach despite the limitations of a virtual setup. My body thanks you all too!